In the frame of the project activities, Innovation Engineering had a nice talk with Mahmoud Hamzaoui, R&D Project Leader from Celabor.
The interview is exploring the role of the organization within the project scope, and is providing interesting details about the personal and professional background of the persons involved in Celabor.
Please, describe a short bio of your professional background. Where are you from and what did you study?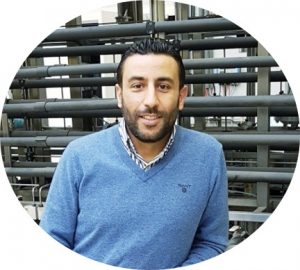 Dr. Mahmoud Hamzaoui is a chemist specialized in extraction and separation sciences applied to plant and microbial derived natural substances with a particular focus on the development of purification by solid-support free liquid-liquid chromatographic techniques. Dr. Hamzaoui began his university studies in Tunisia, at the Faculty of Sciences of Bizerte (University of Carthage) where he obtained his master's degree in Industrial Chemistry in 2008. Then, he moved to Frence and after holding a PhD in Pharmacy form the University of Reims Champagne-Ardenne (France) in 2013, Dr. Hamzaoui participated in EU-FP7 MSCA project as a post-doctoral researcher in the cosmetic Greek company Korres Natural Products and the National and Kapodistrian University of Athens (Greece). In his academic carrier, Dr. Hamzaoui published 13 scientific papers in international journals and books. Since 2014, Dr. Hamzaoui is an R&D Project Manager at CELABOR in the department of "Biomass Valorisation – Extraction Platform" and focuses his activities on the development of fractionation and purification processes for the isolation of high added-value products for cosmetic, pharmaceutical and food applications. Since 2016, a particular focus is given by Dr. Hamzaoui on activities connected to the European Projects and as EU Project Manager, is responsible for networking, establishment and Horizon 2020 project proposals preparation. He developed his expertise in EU funded projects and in scientific/technical consulting for Process Innovation & Technology Transfer in the context of Biomass Valorisation, Natural Products Extraction, Lignocellulosic Materials extraction and fractionation, Food and Nutraceutical applications.
Could you give us a hint what your organization is about and what is your connection with the research topics from the project?
CELABOR is an SME providing research and technical services with a staff of 50 persons offering scientific and technical support to companies in the field of nutrition, extraction, environment, packaging, paper/cardboard, biomaterials, textiles, and biotechnology. Thanks to many analytical, lab- and pilot-scale equipment, CELABOR is involved in many research projects funded by industrial, regional, and European programs such as Horizon 2020 (BBI, SFS, NMBP, MSCA, etc.), Interreg and ERA-NET. CELABOR has a long experience in the BBI-calls with 7 ongoing projects. CELABOR investigates and develops extraction, chemical and biotechnological processes for different applications in the sectors of food, feed, environment, biomaterial, cosmetic, pharmacy, …, e.g. fractionation of agro-industrial biomass for isolation of high added-value products, chemically reactive extrusion of innovative cellulosic biomaterials, production of cell biomass, metabolites and bioenergy based on aerobic or anaerobic fermentation and/or valorisation of residual organic materials. CELABOR is
Could you clarify what is the role of CELABOR in EXCornsEED project?
CELABOR participates in the development of the extraction and purification of EXCornsEED sides streams (Corn oil, Rapeseed meal, and thin stillage) for the recovery of valuable products for food, feed, cosmetic and home care applications. Indeed, CELABOR developed different processes for the recovery of proteins concentrates (< 90% purity) and protein isolates (> 90% purity) for food application from repaseed meal, the main side stream of the EXCornsEED project. Moreover, other streams were also developed, such us amino acids to be converted to innovative and biobased surfactant for home care application. A downstream processes were also developed for the recovery of high added value ingredients, such as, carotenoids from corn oil and phenolic acids from rapeseed meal. CELABOR is also the WP4 leader in the EXCornsEED project, which aim at the upscaling of the extraction and purification processes from lab-scale to the pilot-scale.
4. Is CELABOR participating in others related EU-funded projects? Which ones?
Celabor is participating in various Horizon 2020 projects in the field of biomass valorisation, biomaterials developments, and biorefinery.
-H2020-BBI-2016-BARBARA: Biopolymers with advanced functionalities for building and automotive parts processed through additive manufacturing
-H2020-BBI-2016-AFTERLIFE: Advanced Filtration TEchnologies for the Recovery and Later conversIon of relevant Fractions from wastewater
-H2020-BBI-2017-PROLIFIC: Integrated cascades of PROcesses for the extraction and valorisation of proteins and bioactive molecules from Legumes, Fungi and Coffee agro-industrial side streams
-H2020-BBI-2017-EXCORNSEED: Separation, fractionation, and isolation of biologically active natural substances from corn oil and other side streams.
-H2020-BBI-2018-ECOFUNCO: Eco sustainable multifunctional biobased coatings with enhanced performance and end of life options
-H2020-BBI-2019-NENU2PHAR: For a sustainable and European value chain of PHA-based materials for high-volume consumer products
-H2020-BBI-2019-MODEL2BIO: Modelling tool for giving value to agri-food residual streams in bio-based industries
-H2020-RUR-2019-AQUACOMBINE: Integrated on-farm Aquaponics systems for co-production of fish, halophyte vegetables, bioactive compounds, and bioenergy
-H2020-BBI-2020-PHENOLEXA: Benign cascade extractive biorefinery for converting agri-food side streams into high-value polyphenolic bioactives and functional fibres for pharma, cosmeceuticals, nutraceuticals and food products.
5. Are other researchers participating to the EXCornsEED Project?
Certainly! Another key person involved in the EXCornsEED activities is Jeremy Espagnol: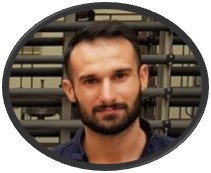 I am a chemical engineer, specialized in the optimization of extraction processes applied to natural substances, with a particular focus on green extraction processes on plants materials. I was graduated in 2017 from SIGMA Clermont, a French Engineering school of the Gay-Lussac Federation. After my graduation, I worked at BASF Beauty Care Solutions as Product Development Manager and Opportunities Evaluation Manager for almost a year, improving my expertise for the development of natural actives ingredients for the cosmetical sector. Since 2019, I worked at CELABOR as a R&D Project Manager in the department of "Biomass Valorisation – Extraction Platform" with a particular focus on the management of European BBI project regarding the CELABOR's extraction and purification activities.