Another interview with our consortium has been made!
This time, Innovation Engineering met Gaetano Galeppi, a chemist from Dr. Lauranne, company participating in the project as end-users to offer its expertise in formulating skincare products which can make use of the bio-actives extracted and purified by the EXCornsEED consortium.
Read the interview to get more insights on Gaetano's personal and professional background and to discover more about Dr. Lauranne first experience in an EU funded project!
Please, describe a short bio of your professional background.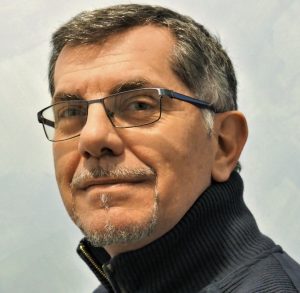 I am a chemist, graduated at the University La Sapienza of Rome, Italy. Have been dedicating over 30 years to my passion, working as cosmetic formulator, both for our family company and as an independent consultant, supporting my clients in creating their own skincare and/or personal care ranges. My skills embrace not only the possibility of creating a formulation, but a fully personalised service. My experts group can provide the clients with appropriate consultancies about primary packaging, secondary packaging, artwork and design, marketing and commercial strategies, media communication, in order to fulfil all the details which compose a finished product, ready to be launched on the desired market.
Could you give us a hint what your organization is about?
Our company has been founded in year 1971 and has been celebrating its 50° Anniversary right this year; still, it is independently owned and operated, shareholders of our Group are 100% the founders' family members. We can list now 3 generations entirely focused on developing the founder's passion and professional ethic, manufacturing niche products which are encountering real needs of real people. We always look after the best quality: green formulations, inspired by the botanical world, with a mash up of long-years technical knowledge and experience.
What stage of the EXCornsEED value chain are you involved in?
We are partnering the Excornseed project as end-users to offer our expertise in formulating skincare products which can make use of the bio-actives extracted and purified by the consortium participants.
Which are the progresses of the EXCornsEED process you are involved in?
At the moment, we have received a trial batch of polyphenols and peptides mainly extracted from rapeseed meal, having antioxidant and anti-age properties. We have elaborated and tested around 6 possible variations, and have finally realized two prototypes, one cosmetic cream addressed to protect the skin against indoor pollution, a second cream addressed to protect the skin against outdoor environmental aggressions. We have been glad to have the possibility of bringing the two prototypes to the project P.O. in occasion of the last meeting held in Brussels, last year in February. We have also been working extensively on designing the product artwork and packaging, as well as possible marketing campaigns, including a pre-marketing survey conducted among our opinion-leading clients, to evaluate the potential of these new products which fully reflect the actual trend towards circular / green beauty.
Is Dr.Lauranne participating in others related EU-funded projects? Which ones?
This is our first experience in joining an EU-funded project, and we are really happy to brainstorm with highly-skilled scientific partners; we are treasuring every meeting and are grateful for having been called to participate to this project.
How are you going to exploit the results of this project?
At the end of the project, if the final bio-actives compounds shall be available regularly, we are planning to realise a cosmetic range addressed to the protection of skin from smog and environmental aggressions. The products are intended to be commercialised by trade companies both on-line and off-line in Italy as well as abroad. The products shall be presented once the brand and the logo & look of the package are duly registered – while it is not allowed to register a cosmetic formulation in the EU.