HighChem belongs to one of the world's most innovative companies in the development, design and engineering of bioanalytical technologies that enable chemists, pharmaceutical scientists and biologists to turn complex data into new products and discoveries.
Mastering the fragmentation prediction on an advanced level, HighChem Mass Frontier™ is the undisputed worldwide leading software for the interpretation, management and processing of mass spectral and chromatographic data that has been licensed to more than 2000 laboratories, including major pharmaceutical companies. In addition to desktop solutions, HighChem develops library and cloud systems, and builds large data collections of fragmentation knowledge, experimental spectra and organism specific biochemical data that are indispensable in modern biochemical, pharmaceutical, metabolomic, forensic and environmental applications. Our goal is to make the inherently difficult tasks of drug development, natural products identification, and biomarker discovery straightforward and more efficient in order to open doors for a wide spectrum of customers to new innovative products.
Founded in 1998 by Robert Mistrik, HighChem is based in Bratislava, Slovakia and relies on its team of thirteen talented scientists, software engineers and data curators, seven of whom have a PhD degree. HighChem is collaborating with Thermo Fisher Scientific (TMO), a Silicon Valley based global provider of analytical instruments, laboratory equipment, consumables and reagents.
Quality management
HighChem holds STN EN ISO 9001:2009 certification, an authoritative international standard for quality control. The certificate covers quality management system for research and development in the area of analytical chemistry and software. This confirms that HighChem is strongly committed to provide high quality products and services to its customers.
References
HighChem products are highly successful in various key markets as demonstrated by the 218 selected references in scientific peer reviewed journals (http://highchem.com/index.php/references).
// Notable Customers
HighChem's 2000 customers range from chemical, pharmaceutical, food and biotech corporations to consumer electronics businesses, forensic laboratories (FBI) and regulatory agencies (FDA).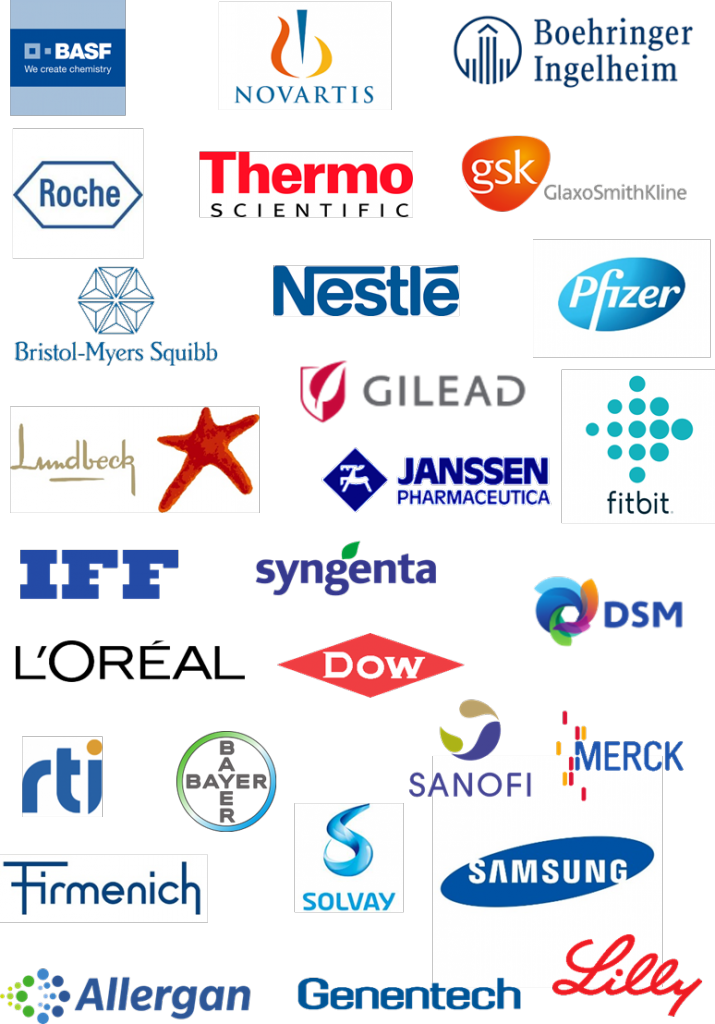 // HighChem's Successful Business Case
HighChem Mass Frontier is used by Samsung in the development of their very successful organic light-emitting diode (OLED) displays. According to a Wall Street Journal's report (28 February 2017) Samsung will be the initial supplier of OLED screens for Apple's 10th anniversary iPhones. Nikkei Asian Review reported (4 Apr 2017) that Apple had ordered 70 million display panels that the South Korean giant specializes in for the upcoming iPhone.
// HighChem's Patent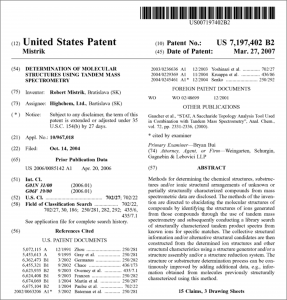 HighChem has developed and patented a method called Precursor Ion Fingerprinting (PIF) and introduced a spectra tree database concept. PIF identifies substructural information through the comparison of the product ion spectra of structurally related compounds. Structural information is derived by utilizing previously characterized ion structures stored in a reference database of tandem mass spectral data and matching them with unknown product ion spectra.